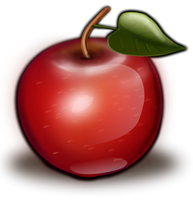 September 21, 2017
Dear CAS Families,
The beginning of the school year usually brings about much anticipation and excitement. It is hard to believe that the first month of school is ending. We have had a fantastic start to what we believe will be a wonderful school year. Our Parent Information Nights kicked off the start of school. If you were not able to attend, please contact your child's teacher and review their web page for any information you need. Maintaining a line of communication between home and school is vital to your child's success.
Our Back to School Picnic was amazing, despite the rain, because of the great work by our PTSA. For the first time ever the PTSA will be hosting a Spaghetti Dinner fund-raiser on October 17th. Just like the Chicken BBQ fund-raiser, everything will be drive up take out service. Please be sure to fill out and send in your pre-order forms since walk up service will not be available. On October 30th the PTSA will host our annual Trunk or Treat. We would love to see more families participate and decorate their trunk in this growing tradition. Fun is had by all, so get your creative juices flowing and plan to take part in the festivities!
On Friday, September 29th our building will be participating in our annual evacuation/relocation drill. Each year we practice what we will do if we could not re-enter our building after an evacuation. The Charlotte Ave. Safety Team, under the direction of the District's Safety Team, will review the drill as a way of maintaining a safe school community.
Thank you for your continued support,
Mrs. Danielle Lango
Charlotte Ave. Principal