NATIONAL JUNIOR HONOR SOCIETY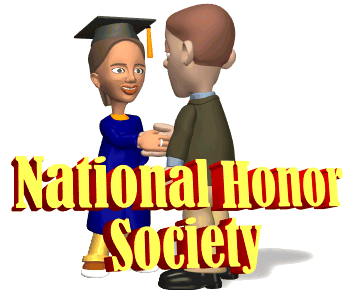 Mrs. Jennifer Bish
Mrs. Kara Gemerek
NJHS News:
Applications for new members will be passed out in science class during the week of Jan 17-20th. Students who had an average of 95% or higher in their previous school year will receive an application.
If you cannot make it to a meeting please see Mrs. Bish in Rm 218 before the meeting.
APPLICATIONS due FEBRUARY 16th in Rm 218
Bookstore directions: Go to the office 7:25-7:40 and ask a secretary for the cash box. The key is inside of the cash box .
If you are unable to keep your commitment please find a NJHS substitute.
Current members should check this site and listen to announcements for the next meeting of all NJHS members. If you are a new member and cannot attend, we expect you to tell Mrs. Bish. Attendance at meetings is mandatory.
The Hamburg Middle School's chapter of the National Junior Honor Society will use this site as they see fit to post membership activities and events relevant to the club. Potential candidates and parents may find helpful forms and requirements listed for selection. If you have any questions or concerns, please contact the HMS office at 646-3250 to leave a message for an NJHS advisor.