Hamburg CSD
Energy
Management
Hamburg Schools has partnered with
Cenergistic Inc.
to conserve energy within the district in an effort to save money and reduce the district's carbon footprint. School employees are working to save energy by modifying their behavior and becoming more energy aware in all areas of consumption.
Kaci Nowadly is the Energy Education Specialist for Hamburg Central Schools. She ensures the overall implementation of the energy management program and promoting it within the organization. She has received intensive training from Energy Education consultants to implement energy conservation behavior and procedures throughout the district. She conducts energy audits to ensure that students and teachers are comfortable during class time and scheduled activities, and that energy is used only as necessary. Kaci is also a full-time teacher at the High School with a background in environmental science.

Our Savings is over $500,000.00
17.4 % Electric/Gas/Water savings
17.5% less electric use ; 16.5% less natural gas use;
31,831 MMBTU avoided
Reduced Carbon Footprint = 401 passenger cars not driven for 1 year
or 49,323 tree seedlings grown for 10 years!
1923.58 metric tons reduction of CO2
Awards & Recognition for The Energy Program
ENERGY STAR Leader
for achieving a 10% improvement in Adjusted Energy Consumption for the eligible facilities
Energy Star Leaders Top Performer
for achieving a rating of 75 or greater for the eligible facilities
ENERGY STAR Low Carbon IT Campaign
Award for Energy Stewardship
in recognition for the district launching a successful behavior based energy conservation and management program
Check out this website from P& G to tour a typical home and find how to save energy in each room.
· Making use of your ceiling fans during heating season can help circulate the heated air throughout your rooms, keeping the thermostat satisfied and the heat off the ceiling. Run on low speed and if you have a directional switch, put it in the up position. Come spring and summer, change the switch to down for a fan effect/cooling breeze in your room.
"Americans waste about 8% of their annual electric bills by leaving items such as cell phone chargers, laptop and other chargers plugged in when they aren't charging anything. Just unplug them or plug them into a surge protector...and flip the switch off when your device is charged!"...if you haven't done so, put your TV's on power switches and really turn off when not watching!
"If all the households in the U.S. switched their laundry cycles from hot -hot to warm-cold or just cold, we could save energy comparable to 100,000 barrels of oil a day. Don't forget to launder only when you have a full load, too!"
"Keeping a bathroom exhaust fan running when you're not taking a shower allows conditioned air (heat or ac) to be needlessly vented outside. This can add up to hundreds of dollars each year in energy loss! Finished in the bathroom? Fan off!"
"Want to save water, energy and $$$? Get a low-flow showerhead! One of the top water-wasters in the U.S. is our daily shower. The EPA estimates a typical shower uses up to 25 gallons of water! Low-flow showerheads slash bathing water consumption 50 to 70%. You'll also use less energy heating up the water! They are simple to install and start around $8 with various models to choose from. Get control of your water consumption starting with showers!"
"You can reduce your home heating and cooling costs as much as 30% through proper insulation and air sealing techniques. Begin with a home energy audit to assess where your home may be losing energy through air leaks or inadequate insulation. Don't forget to close that fire place damper when not in use."
Turn off your office/room lights if light from the sun is available; you'll get less eye fatigue due to glare. 17% of energy used for office lighting is wasted when offices are left vacant or lights are unnecessarily turned on in a sunlit room.
"The U.S. uses $1 million worth of energy every MINUTE! You can help to lower that by turning the dial on your thermostat when you are not home!...or get a programmable and set it to automatically adjust for unoccupied times!"
GreenQuest can be used by our school district community (teachers, staff, parents, taxpayers). Click on the GreenQuest icon to get started today!

This program will help you manage your energy bills and show you your savings!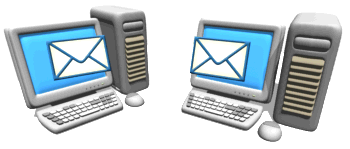 Questions?
Contact Kaci Nowadly, Energy Education Specialist